Medicare Advantage Plans in Virginia
If you ask anyone entering Medicare, there are several things you're likely to hear. Health insurance in retirement is one of the most important decision one must make. Without the assistance of a trained professional, Medicare choices these days are often overwhelming for any non-trained individual. These days Medicare options like Medicare Advantage Plans in Virginia are numerous.
You can get your Medicare benefits through Original Medicare, or a Medicare Advantage Plan, (like an HMO or PPO). If you have Original Medicare, the government pays for Medicare benefits when you get them. Medicare Advantage Plans, sometimes called "Part C" or "MA Plans", are offered by private companies approved by Medicare. Medicare pays these companies to cover your clients Medicare benefits. If your client joins a Medicare Advantage Plan, the plan will provide all of your Medicare Part A (Hospital Insurance), and Medicare Part B (Medical Insurance), coverage. This is different than Medicare Supplement Insurance, (Medigap), policy.
For the past 15 years, Medicare Advantage enrollment has nearly tripled. Every year, companies continue to expand their footprint and enrich benefits for new and existing clients. This is precisely the case when referencing the Virginia Medicare market. The Virginia market, depending on which county you are selling in, has an abundance of carriers including UnitedHealthcare, Anthem, Aetna, and Humana. This diversity allows Medicare Advantage agents large flexibility when it comes to placing their clients in the appropriate plans.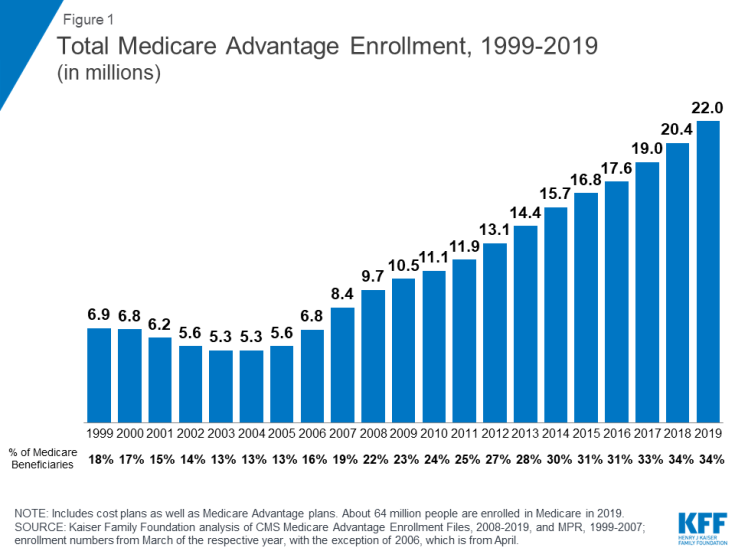 It is important for insurance agents when choosing an FMO, or field marketing organization, for to choose wisely. Pinnacle Financial Services wants to be your partner in your success and not just a typical "upline". We offer top-notch support and training, top commissions, and the best Medicare advantage software in the industry , Connect4Medicare.   
If you're ready to be more than another agent to some fly-by-night agency, and are looking for a long-term business relationship, than Pinnacle is the answer for you.
Cody Johnson
Director of Sales - Health
Contact a Pinnacle Representative if you have any questions.
1 (800) 772-6881
support@pfsinsurance.com