Humana | Medicare Supplement Sunsetting Selected Plans
Achieving More in 2020 and Beyond with Humana Achieve
Humana Med Supp sunsetting selected plans beginning 8/31/2020.
Humana Medicare Supplement Insurance Plans, sold nationwide, take pride in doing our best to offer a variety of Med Supp plans to consumers at competitive rates.
With this in mind, we continually measure our business to deliver value to our members and agents.  At this time, we are making some changes in a few markets.  As is common in the Med Supp market, carriers evaluate, open, and close products in an attempt to deliver sustainable products to market and best meet the needs of consumers.
The pending changes include sunsetting of selected plans under the name of our Humana Medicare Supplement, not to be confused with Humana Achieve, Humana Value, or Humana Healthy Living Medicare Supplement in several markets. As a competitive alternative to these plans, in the coming months, Humana will begin focusing solely on our Humana Achieve Medicare Supplement or Humana Healthy Living product in many of these states.
There is no action needed with inforce membership; Medicare Supplement plans are guaranteed renewable and Humana will naturally continue to service existing membership with no changes in service. Commissions will also continue to pay at the corresponding levels per state as outlined within the corresponding Humana Med Supp Producer Partnership Plan.
States where plans under the name Humana Medicare Supplement will sunset 8/31:
Alabama, Georgia, Illinois, Kansas, Kentucky, Michigan, Mississippi, Oklahoma, Pennsylvania, Tennessee, Texas, and Virginia
Scheduled dates to note below for the selected Humana Medicare Supplement plans sunset are as follows:
Electronic applications will be accepted through 8/15/2020. 
All paper applications signed on or before 8/31/2020 will be accepted. 
We will no longer accept paper application signed after 8/31/2020
The latest effective date possible for applications received electronically or via paper prior to 8/31/20 will be 11/1/20
Humana Achieve Medicare Supplement will continue to be offered in the following sunsetting states:
Georgia, Illinois, Kentucky, Michigan, Mississippi, Pennsylvania, Tennessee, and Texas
Among sunsetting states, Humana Healthy Living Plans with embedded Dental & Vision will continue to be offered in:
In sunsetting states with no Achieve or Healthy Living product available where there is a closure:
Kansas & Virginia (Achieve filed in VA, go live date TBD) – a replacement product and/or Humana Achieve will become available with an ETA January 1st, 2021
Please note that Humana is also working on filing a revamped Med Supp product, in all states, where the standard Med Supp was sunset. These revamped plans will be available as quickly as possible upon securing state approvals.
We'll keep you posted on product news and appreciate your interest and engagement in delivering quality Med Supp products from Humana to your clients. Please look for new product launch news in later this year.
We are hopeful you will continue with us along the next part of this journey and the great future ahead for Humana Medicare Supplement!
In order to confirm your eligibility to sell Humana Achieve Med Supp, visit www.humanaachieve.com , contact your upline, Humana Account Executive, or Humana Broker Relationship Manager.
Humana's Medicare Supplement Plans offer network freedom, guaranteed renewal, and simplicity for members at competitive prices—and often a 90% member retention rate**. Great for clients and agents alike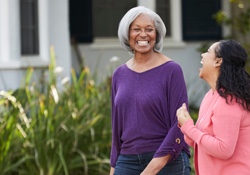 Please reach out to ASU at 800-309-3163 or your local Broker Relationship Manager or Broker Relationship Executive if you have any questions or concerns.
For more information, contact a Pinnacle Financial Services representative today
1 (800) 772-6881 x7731 | sales@pfsinsurance.com
Contact a Pinnacle Representative if you have any questions.
1 (800) 772-6881
support@pfsinsurance.com